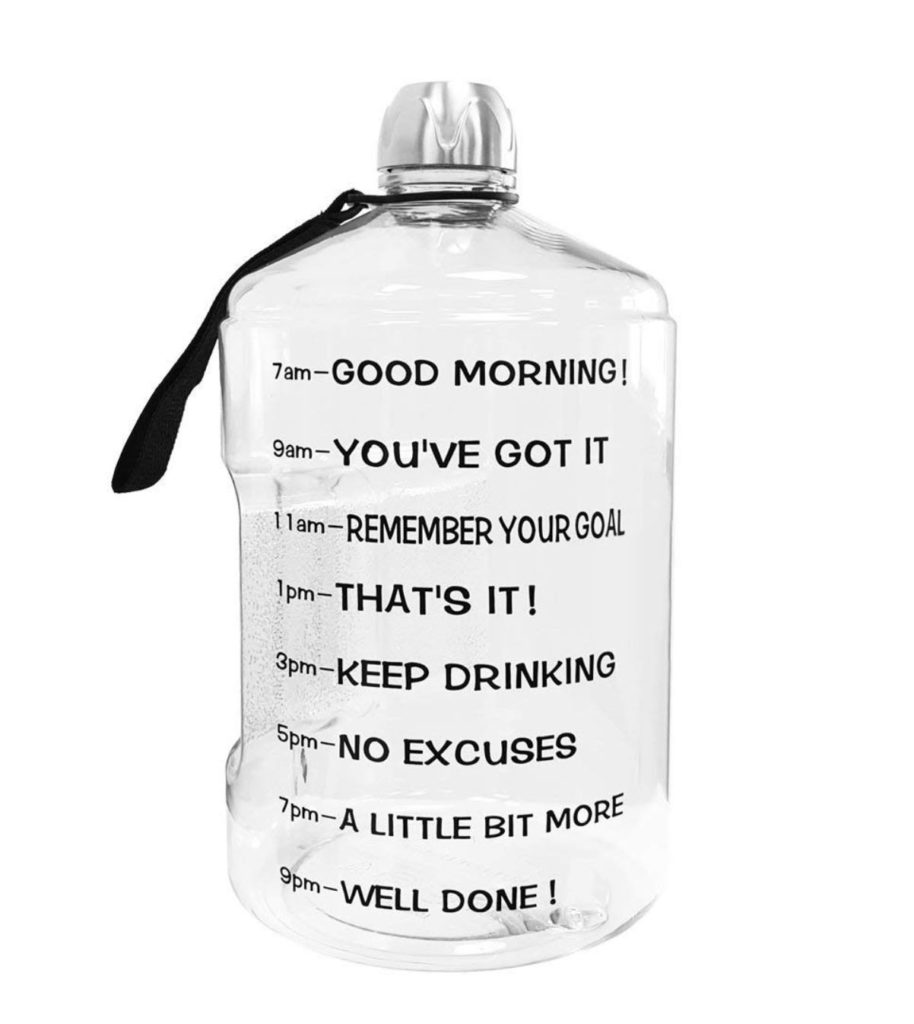 .
Try this.
Drink from a reusable water bottle.
Save 167 disposable water bottles per year.
.
Why?
.
Our oceans are full of plastic; beaches are polluted; wildlife is choking. The resources and energy used to produce plastic bottles accelerate climate change.
.
How does this help?
.
Switching to a reusable water bottle reduces pollution in three ways; oil used, greenhouse gasses emitted, and bottles thrown away.
.
How big is the problem?
.
The global bottled water market is growing rapidly with approximate 600 million households consuming bottled water in 2018. That's more than 100 billion gallons (391 billion liters) of water per year or 1 million bottles per minute.
.
In 2008 the U.S. used enough plastic water bottles to stretch around the Earth more than 190 times. In 2018 this rose significantly when Americans used 50 billion plastic water bottles, an average of 167 disposable water bottles per person, but only 38% were recycled; 72% were not.
.
It's easy to eliminate bottled water at home. If your tap water's not great, use a water filter to get great-tasting water with much less waste. The average Brita pitcher filters 240 gallons of water a year for about 19 cents a day. To get the same amount from bottled water would require 1,818 16.9 ounce water bottles a year.
.
Reusing bottles saves energy too. It takes 2,000 times more energy to produce a bottle of water than it does to produce tap water.
.
Avoid using disposable plastic bottles, whenever practical.
Share
.
Think about how much you save every time you don't use a disposable plastic bottle. It feels good right? Share that feeling with others and tell them about it.
.
You can make a difference today. Many small changes make a big change. Lots of people making many small changes make an even bigger difference, so encourage your friends to join you.
.
Reduce, reuse, recycle.
.
Find more Green Actions you can take here.
.
Useful links
How many people consume bottled water globally.
Looking at America's drinking habits
15 Key Statistics About Bottled Water
6 Ways Plastic is Harming Animals, the Planet and Us
Plastic Pollution Primer And Action Toolkit